Product Ratings
When customers look at product information the very first thing that will catch the eye is the star rating of a product. Ucommerce enables customers to post ratings. Each rating is aggregated into an average rating stored on each product, which can be used for searches, filtering, and custom product listings like "Most popular in this category".
Ratings with no additional content require no approval and will be aggregated into the overall score by default. This behavior can be overridden by modifying the Product Review Pipeline.
Star Ratings in Google Search Results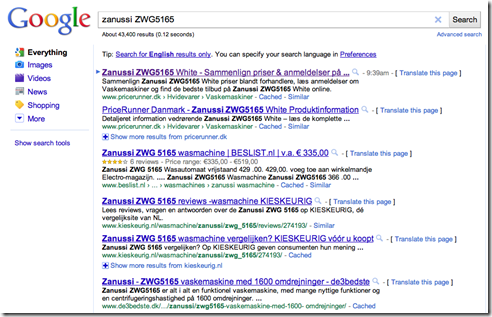 When searching for products online which link would you be more inclined to click? The one with no star rating or the one with star rating? When searching on Google and Bing you've probably noticed that some search results are displayed with a star rating. This helps your search results stand out in the crowd and will bring in new customers.
The Ucommerce Store supports this out of the box by leveraging a micro format that Google and Bing recognizes and will display as part of the search result bring more "foot traffic" into the webshop.