Infrastructure
This is the recommended architecture for the Commerce Alliance, which gives the best conditions for each of the systems while working together.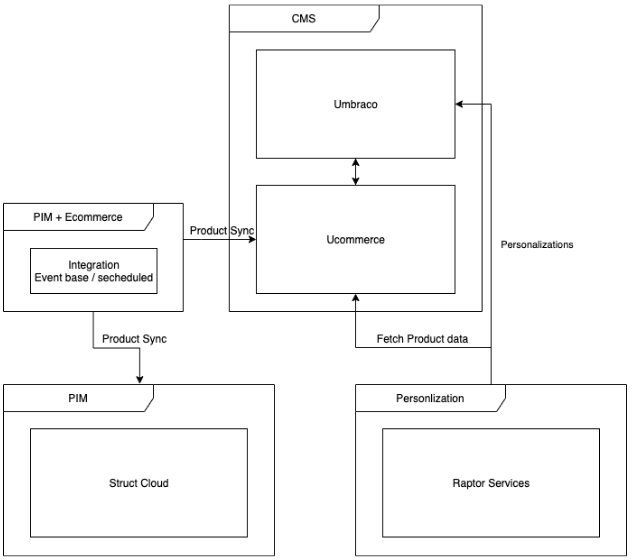 Each outer square represents an instance with its own resources. Struct and Raptor are running as SaaS (Software as a service) solutions and you can decide if the PIM+Ecommerce integration and Umbraco+Ucommerce should run on cloud with managed resources, or on your own on-premise server.
Please don't hesitate to contact us if you have any questions, or would like to discuss alternative architectures for your solution.