Activating a License for a Site
Getting a License
When your site is ready to go live and sell a bunch of goodies, you need to active your license whether you're running on a free, pro or enterprise license. To do so you must first apply for the license through our website.
Staging Sites without the Developer Edition Banner
Please note that if you have a staging site, and you want to activate it, you can follow this guide to get rid of the developer banner without activating the license:
Staging sites without the developer banner
Activating the License for a Live Site
To active your license you need to: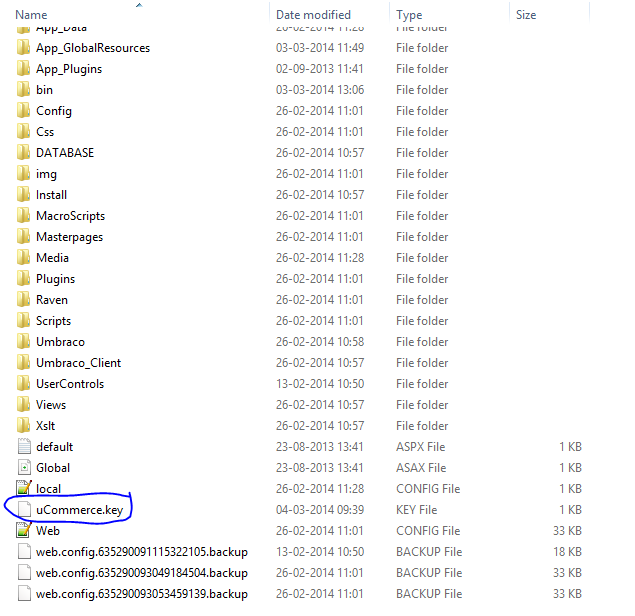 Delete any old .key AND .lic file from the root of the site
Insert the new .key file in the root of the site
Restart the application pool and make a first request to the website. A valid license will generate a .lic file in the sites root folder.
When you do the first request the license will be evaluated. Licenses can be activated up to three times on different servers, but should only be used for the site that the license is bought for.
The Developer Banner Won't Disappear
If you have followed the guide above and the banner won't disappear, please take a look at the log files for any indication what might have caused the issue. Typically the license is overactivated.
Should this be the case please contact [email protected] and they will be able to help you out.